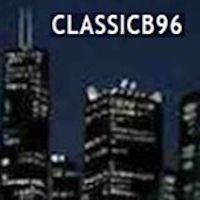 CLASSICB96.com is an idea to bring together old radio rips of B96 Chicago from the early 90's up until early 2000's. The original shows are not limited to the following:
Original B96 Mixmasters: DJ Markski, Bobby D, To Kool Chris, Bad Boy Bill, Tm Spinnin Schommer, Mixin Marc
B96 On Air Shows: B96 5 O'Clock Traffic Jam, B96 Street Mix, B96 Street Falvor, 10 O'Clock Mix, 12 O'Clock Lunch Party
Also including the latest B96 mixes as aired!
Email: classicb96 [at] gmail [dot] com
ClassicB96 was born on 06/2012.